Historic Computing Lab
Software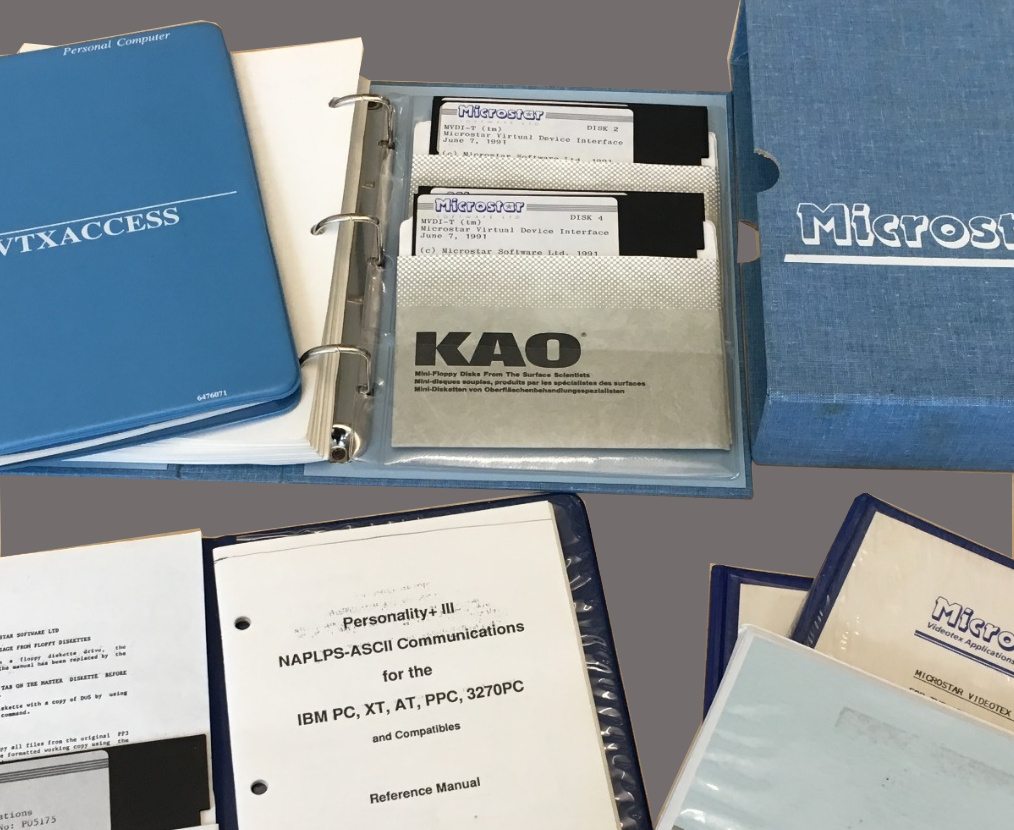 Our collection includes a variety of historic computer operating systems and software applications for reading and writing many once-common document formats. The collection also includes a few games, works of e-literature, and artworks.
The Lab is home to a collection of rare NAPLPS software developed by the Nepean, Ottawa company MicroStar for a variety of North American videotex applications in the mid-1980s. The collection supports a project to recover and restore Telidon artworks currently in progress.
Please contact John Durno <jdurno@uvic.ca> if you have questions concerning the availability of particular software applications in the Historic Computing Lab.